Our adoption process is unlike any other in South Africa,
meticulously designed to ensure you and your new exotic pet embark on a journey of success and fulfillment. When you choose Absolute Exotics SA, you not only bring home an exotic pet but also receive a comprehensive package that sets you and your companion up for a lifetime of happiness.
Eliminating Risks Through Innovation and Partnerships
Our extensive experience and in-depth knowledge have led us to develop a groundbreaking adoption process. We understand the risks associated with purchasing and keeping exotic animals as pets. That's why Absolute Exotics SA, in collaboration with our partners, has designed and perfected an adoption process that not only protects and assists our clients but also prioritizes the well-being of our furry friends. Let's explore the six crucial elements that make our process unique and essential for successfully owning and caring for exotic animals as pets.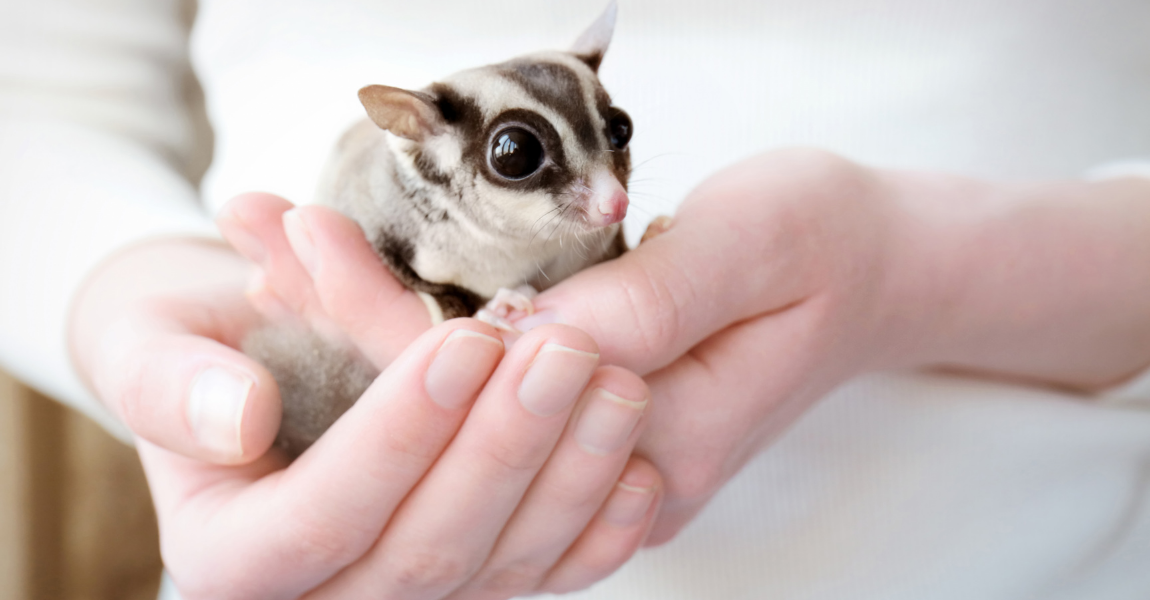 Starter Pack: A Solid Foundation

To ensure a seamless start to your exotic pet journey, we provide a comprehensive starter pack tailored to the needs of your individual animal. This pack includes essential items such as feeding equipment, baby bottles, formulas or cereals, blankets, cuddle teddies, wet wipes, diapers, and other general products necessary for your pet's well-being.




Vet Check & Health Certificate: Prioritizing Health

Before adoption, all our babies undergo a thorough general health check-up and receive a health certificate. This vet visit includes essential vaccinations, first inoculations, tick and flea treatments, deworming, and any other necessary medical procedures or treatments. We prioritize the health and well-being of our animals, ensuring they start their new lives with a clean bill of health.




General Care Training: Empowering Owners

We believe that providing our clients with the knowledge and skills to care for their exotic pets is crucial. That's why all our clients receive a free general care training session conducted by our trained exotic pet consultants. During this session, which takes place at our office, you'll learn important aspects such as hand rearing and feeding techniques, healthy diet plans, enclosure and cage requirements, obedience training, and various other topics to help you provide the best care for your pet. On average, these training sessions last between 90 minutes to 2.5 hours.





Specialized Feeding Guides & Charts: Nurturing Well-being

In addition to hands-on training, we provide our clients with digital copies of articles specifically tailored to the species and animal they adopt. These resources offer specialized feeding guides, general care and behavior training tips, advice on caging and enclosures, and much more. With these comprehensive materials, you'll have the knowledge and tools to ensure a happy and healthy lifestyle for your exotic pet.




Free Pet Insurance Quotation: Protecting Your Companion

We understand the importance of safeguarding your pet's well-being. Through our partnership with one of South Africa's leading pet insurance providers, we offer all our clients a free telephonic quote for medical pet insurance. This convenient and efficient service enables you to obtain adequate insurance coverage for your new exotic pet, ensuring their health and protection.




24-Hour HelpLine: Support in Times of Need

When it comes to owning an exotic pet, unexpected situations can arise. That's why we provide our clients with access to a 24-hour emergency helpline. Whether you need assistance locating the nearest emergency vet or require guidance assembling a search party when an exotic pet goes missing, our dedicated team is available to support you whenever the need arises. We prioritize the well-being of both you and your pet, offering peace of mind during challenging times.




Documentation for Your Peace of Mind
In addition to our comprehensive adoption process, we provide the following essential documentation when you purchase an animal from us (please note that the specific documents may vary depending on the individual animal and species):
Purchase Agreement
Proof of Purchase/Ownership
Novelty Birth Certificate
Medical Health Certificate
Vaccination Booklet
Digital Care Guides
Make Your Exotic Pet Dreams a Reality with Absolute Exotic SA
If you've ever dreamed of owning an exotic pet, Absolute Exotics SA and our devoted team are here to make that dream come true. Our adoption process is designed to ensure your journey is unique, fulfilling, and successful. Take the first step by booking a free exotic pet consultation with one of our trained Absolute Exotics SA pet consultants, who specialize in exotic pet care. This consultation will equip you with the necessary information, empowering you to make well-informed decisions and understand the facts and risks associated with each individual animal or species well in advance of adoption.
Step into a World of Exotic Pet Ownership
Ready to embark on a one-of-a-kind journey with an exotic pet? Contact Absolute Exotics SA today and book your free exotic pet consultation. Let us guide you through our exceptional adoption process, leading you toward a lifetime of joy, companionship, and the incredible experience of owning an exotic pet.
X
Right Click
No right click